スポンサーリンク

あのオライリーから発売されているこの本ですが.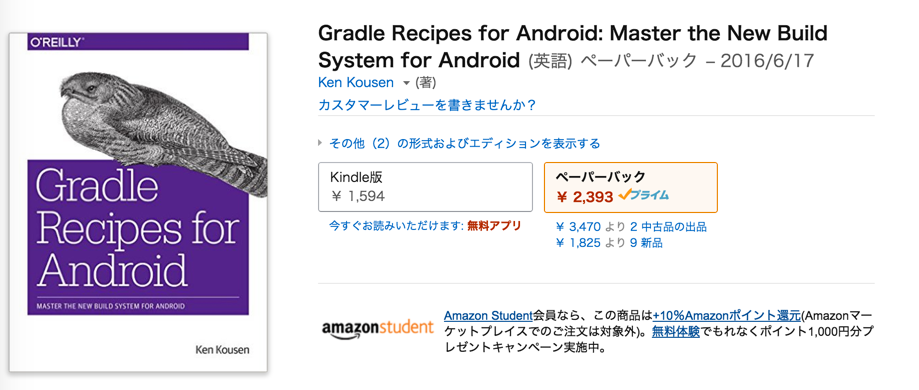 Chapter 1 Gradle for Android Basics
1.1. Gradle Build Files in Android
1.2. Configure SDK Versions and Other Defaults
1.3. Executing Gradle Builds from the Command Line
1.4. Executing Gradle Builds from Android Studio
1.5. Adding Java Library Dependencies
1.6. Adding Library Dependencies Using Android Studio
1.7. Configuring Repositories

Chapter 2 From Project Import to Release
2.1. Setting Project Properties
2.2. Porting Apps from Eclipse ADT to Android Studio
2.3. Porting Apps from Eclipse ADT Using Eclipse
2.4. Upgrading to a Newer Version of Gradle
2.5. Sharing Settings Among Projects
2.6. Signing a Release APK
2.7. Signing a Release APK Using Android Studio

Chapter 3 Build Types and Flavors
3.1. Working with Build Types
3.2. Product Flavors and Variants
3.3. Merging Resources
3.4. Flavor Dimensions
3.5. Merging Java Sources Across Flavors

Chapter 4 Custom Tasks
4.1. Writing Your Own Custom Tasks
4.2. Adding Custom Tasks to the Build Process
4.3. Excluding Tasks
4.4. Custom Source Sets
4.5. Using Android Libraries

Chapter 5 Testing
5.1. Unit Testing
5.2. Testing with the Android Testing Support Library
5.3. Functional Testing with Robotium
5.4. Activity Testing with Espresso

Chapter 6 Performance and Documentation
6.1. Performance Recommendations
6.2. DSL Documentation
Appendix Just Enough Groovy to Get By
Appendix Gradle Basics
無料版PDFが本家Gradleのサイトからダウンロードできるようになっています!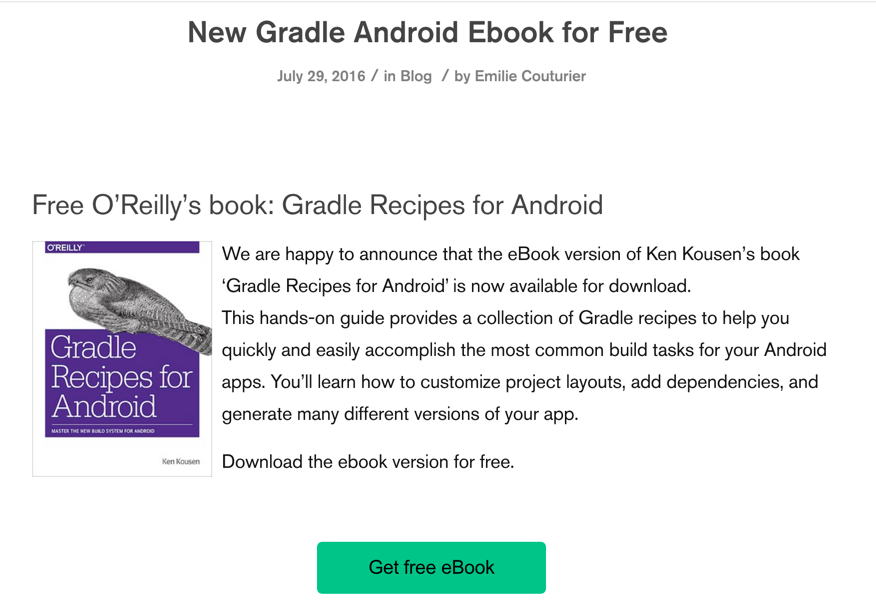 New Gradle Android Ebook for Free – Gradle
メールアドレスなど入力後, 送信されてくるメール内のリンクからダウンロードできます.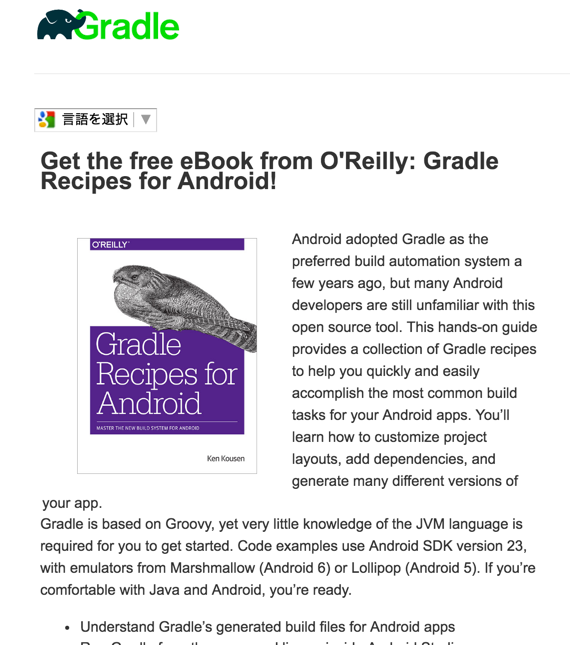 図表入りで, 初心者にもわかりやすい内容になっています.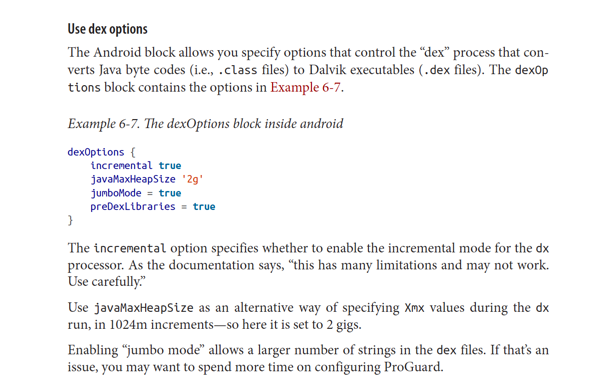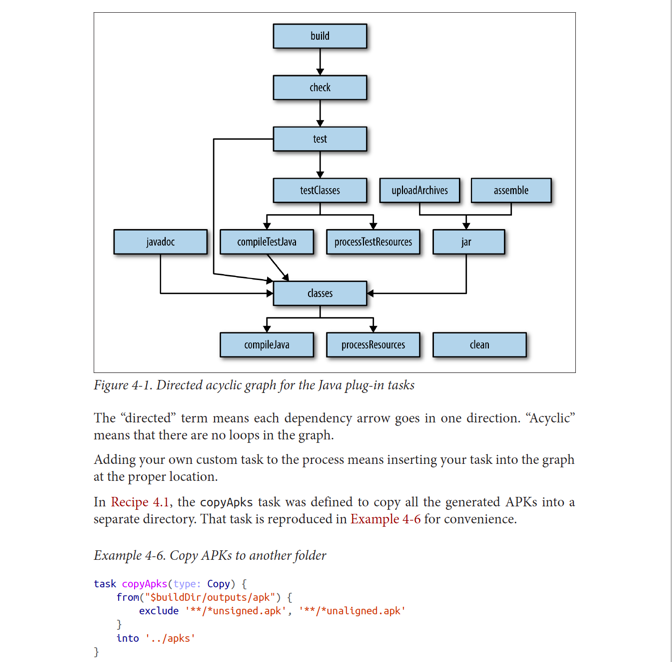 早めにダウンロードしたほうがいいような気がします!
関連ワード: android・Android Studio・gradle・おすすめ・ニュース・評判・速報・開発・Gradle Recipes for Android・O'Reilly